Among some of my personal projects, the one that made the most impact was a project called the Ratirahasya. I had sold a considerable number of prints from the project and it also generated a good amount of activity on my social media.
In today's social media era, personal projects are as important as having a steady flow of clients. Personal projects do not just keep the artist/ photographer inspired and motivated, but also keeps the work-flow going and is a great opportunity to experiment with concepts and ideas. As a fine art photographer, I am always investing time and a small budget on personal projects - and whatever I create is usually put on sale to make some passive income from selling prints. Here are some guidelines that I personally follow when planning, executing, and pushing out personal projects: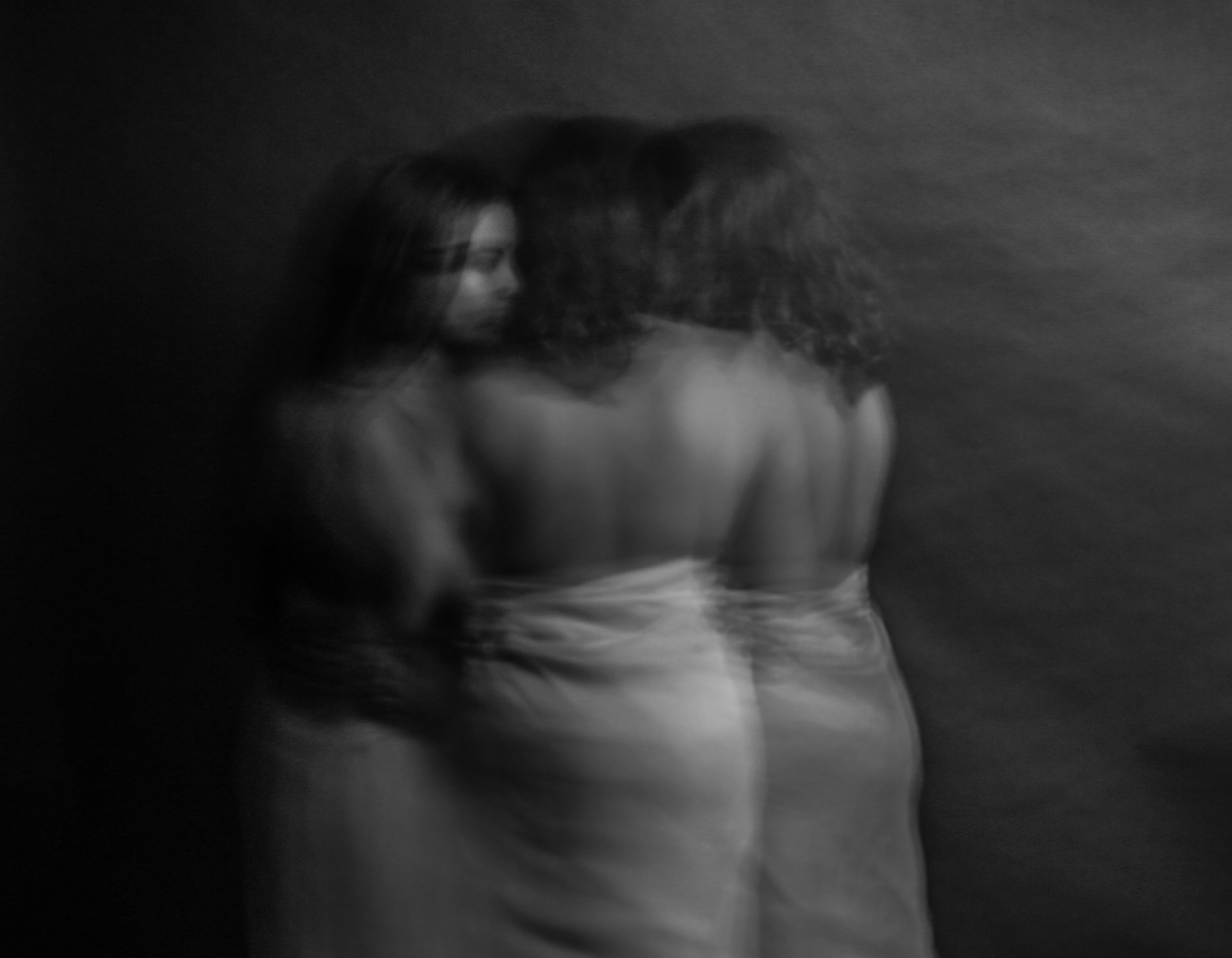 1. Have an Identity and Work Within it
You are going to hear and read this a lot from me: Be identifiable for a certain type of work.
There are many YouTubers out there that say that you should never niche yourself to one type of photography. While this may be true for beginners and true-formed freelancers who would take up anything and everything that comes their way, as you progress in your career, you as photographer become a brand and whatever you output is your product. Different types of brands require different methods of advertising and marketing to sell their products to their target consumers. You are one brand and if there is no commonality among your products you become a very confusing brand that will not be identifiable to anyone. In other words, you will not have a target audience. It is a business at the end of the day and as Gary Vaynerchuk said, running a business is not about how much money you make today, it is about how the business can sustain in the long-run. By not establishing your identity as a particular type of photographer, you have no base audience and you cannot formulate an advertising or marketing strategy to grow that base.
When you have an identity as a particular type of photographer it becomes easier to narrow down what exactly your personal project is going to be like because you would want the project to benefit you and be a valuable investment both by effort and finances. If you produce a series of work that does not connect with your current audience what you have done is basically invest effort and finances into disconnecting yourself from your current base to create a new one. It makes no sense.
When I was planning the Ratirahasya, I was already known for conceptual work and my audience knew that this was going to be another conceptual series of pictures already. One can argue that delivering work that is expected lacks creativity and the element of surprise for an audience which in turn is also stagnation. This is not necessarily true because when you work within your interests and strengths constantly, you get the opportunity to improve on them. The golden rule of content creation is that you are always a student and there is always something new you can learn even if it is within your usual scope of content. Since this is a personal project and not something you are creating for a client, you get to afford poetic license to experiment with your skills and push your boundaries to deliver a project that exceeds expectations of you as an artist and photographer but still remains within the scope of interest that your audience follows you for.
2. Pick a Theme that you can Relate with
The Ratirahasya is a medieval Indian sex manual written by a poet known as Kokkoka. I am an avid reader and I enjoy medieval themes. I also collect books as a hobby (I have books dating back to the 1600s in my personal library). Despite still being widely read today, the manual is often criticized to be a sexist and incredibly washed down version of the Karmasutra. As an artist with liberal values, I knew that I had the skill sets to challenge the archaic contents of the manual. Thus, I took on the Ratirahasya.
When you find a theme you can relate with, you are able to create an impactful project by:
i. Investing Effort better
Since it was a manual (book) and its contents provoked me, I was able to stay motivated while putting in the countless hours of research. I read the manual, its other variations and as many literary critiques as possible of the manual. This research process took slightly more than a month to complete.
ii. Not letting the Interest Fade away
Had I not been fully immerse into my interest of working with such a theme would I have been able to dedicate an entire month of reading? No, it would have been torture. Admittedly, there have been projects that I had planned out but were never executed because somewhere along the way, the interest just faded - a dangerous place to be for an artist in general. The last thing you want to do is hype yourself up so much that when it is time to put in the grind, everything comes crashing and burning down because you lacked interest. This is going to affect your performance outside of just planning personal projects too.
iii. Ultimately Connecting with your Audience
If your project has all of your heart and mind invested into it, it will definitely show. This is a point on sincerity - you should not be creating a project just for the sake of pushing something out on social media. People today are far more emotionally intelligent than when social media first appeared. They can smell the stench of insincerity from a mile away.
When you pick the right theme, you are essentially stacking the row of dominoes right because then you have a comfortable chain of events leading up to your audience accepting your project.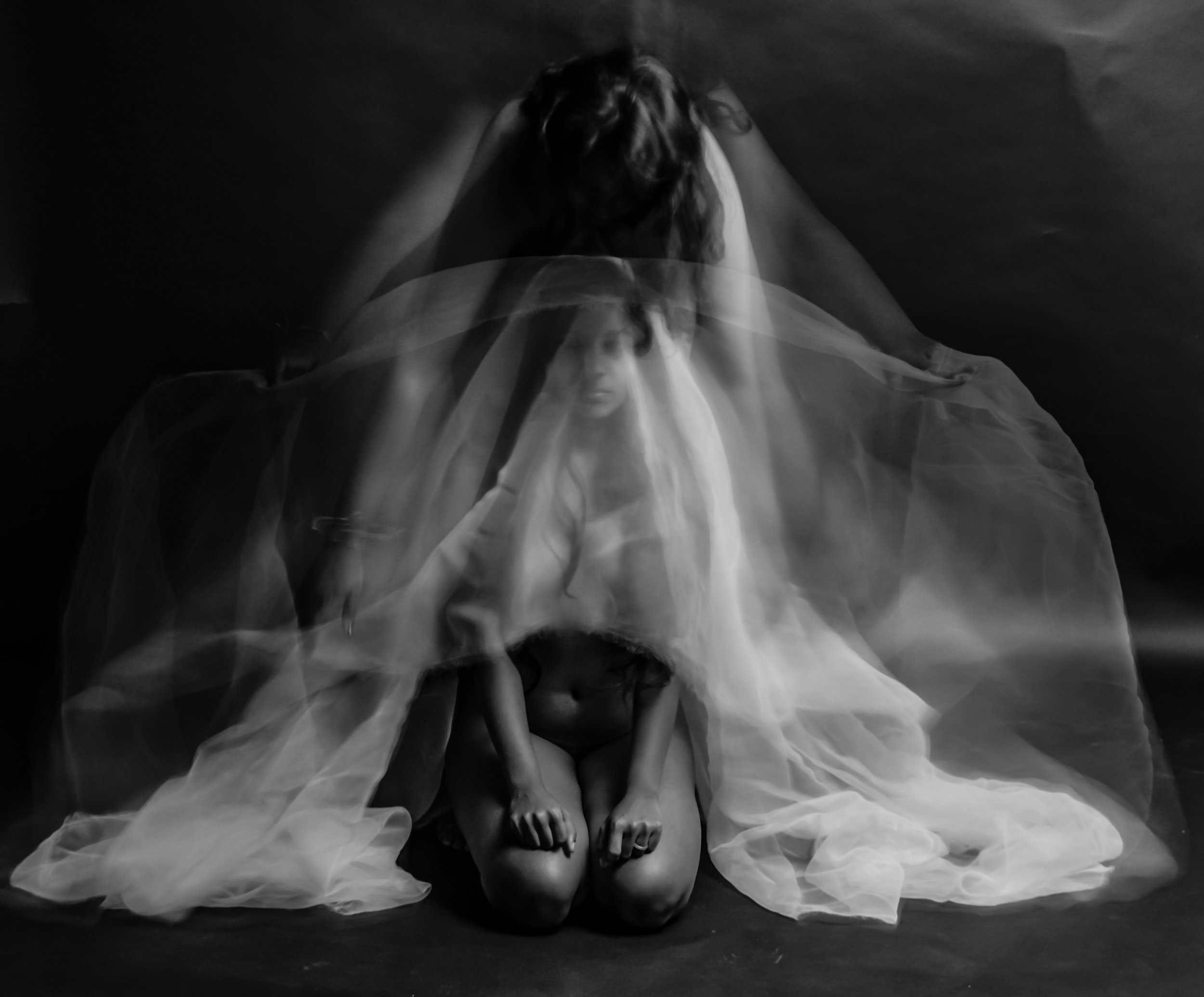 One of the most essential processes in my workflow is creating storyboards for projects I, either, am commissioned for, or, are just my own personal projects. A storyboard is a infallible way of ensuring you know what you want to create. For the Ratirahasya, I had created a storyboard as point-form instructions for myself that I used as my base reference to help me create the pictures I wanted. I added questions as footnotes below each point to clear the clutter in my head on why the pictures were going to be created in the way I had envisioned them. Here's an example:
3.) Subjects are holding hands and staring straight into the camera.
- up-front is boring, how to make this interesting? Long exposure with some camera shake?
A storyboard literally translates to having a plan. Unfortunately, it does not seem to be a popular process among many young photographers today despite being a process that many professionals swear by. On shoot day it serves as a guide and allows you to make the most out of your project and when pitching the idea to potential collaborators it can serve as a detailed presentation.
Planning a budget is done in the intermediate stages when planning your overall project. You already have the theme and your storyboard on paper, what remains now is the logistics. The stronger your budget the better your logistics, and, the more detailed your breakdown the stronger your budget will be. Here is my budget breakdown for the Ratirahasya:
i.) Talent Cost: 2 pax x $100 x 3 hours
ii.) Studio Cost: $55 x 3 hours
iii.) BTS Videographer Cost: $150
iv.) Props Cost: NIL
v.) F&B Cost: $50
vi.) Misc./ Stand-by: $50
Total Cost: $1015
This seems like a hefty cost for a personal project, however, you need to first ask yourself if you will be making the money back. Due to the fact that I put most of my projects out for sale and recover back my investment, I am able to set a budget like that. Also, the Ratirahasya was shot at a time when I did not have my own studio space yet which has since lowered my costs significantly.
This, of course, is not the case for everyone and I definitely do not encourage anyone to spend beyond their means especially on personal projects. There are, however, 3 main areas that I am of the opinion that every photographer should spend a little extra on if they want to produce a project that has impact:
i) Talent
The right kind of talent (collaborators) would know how to perform and to what extent to commit to your project, however, such talent does not come at free of cost. I, personally, pin a lot of expectations on my collaborators and so I know if I want them to perform for me I need to pay them.
In addition, I tend to want to keep the directorial say to myself mostly because the project is being driven by a storyboard planned by me which is of a theme that connected with me. Therefore, by paying the talents I work with, a professional tone is set and it makes it less awkward in moments when I have to (verbally) push the talent to perform.
Also, an abstract or conceptual theme can be physically and mentally demanding for talents. There needs to be fair exchange between you and your talent whereby it should be natural that if a talent is willing to put in the effort for you, you would need to reward that effort. Fairness goes a long way and as you progress more talents will want to work with you.
ii) Second-shooter or Behind-the-Scenes Photographer/ Videographer
One of the most effective social media marketing methods for an artist or photographer is putting out interesting behind-the-scenes content. There is only so much that your audience will read or hear about your project and, therefore, sometimes "showing" tells a more effective story. One of the most famous examples of this is Peter Lindbergh's Instagram account that is mostly a collection of behind-the-scenes pictures and videos from his projects.
With plenty of content to use, it is a great way to hype your project before eventually launching it on whichever preferred social media platform you use. I have only recently started investing in this because, as with many other photographers, budget constraints kept me from hiring a second-shooter. There is really no guide anyone can provide as to when you should start investing in a second-shooter because this entirely depends on the financial health of your photography business. I am on to my sixth year of running my own business and it is only up-till recently that I could afford hiring.
Before I had the financial strength to hire a second-shooter, I resorted to collect behind-the-scenes content on my own. It is tedious to shoot your main and behind-the-scenes content simultaneously, however, the rewards are assuring. Just as a good budget affords you a higher quality project, you going the extra mile to collect content makes for more opportunity to engage with your audience. It is worth the effort.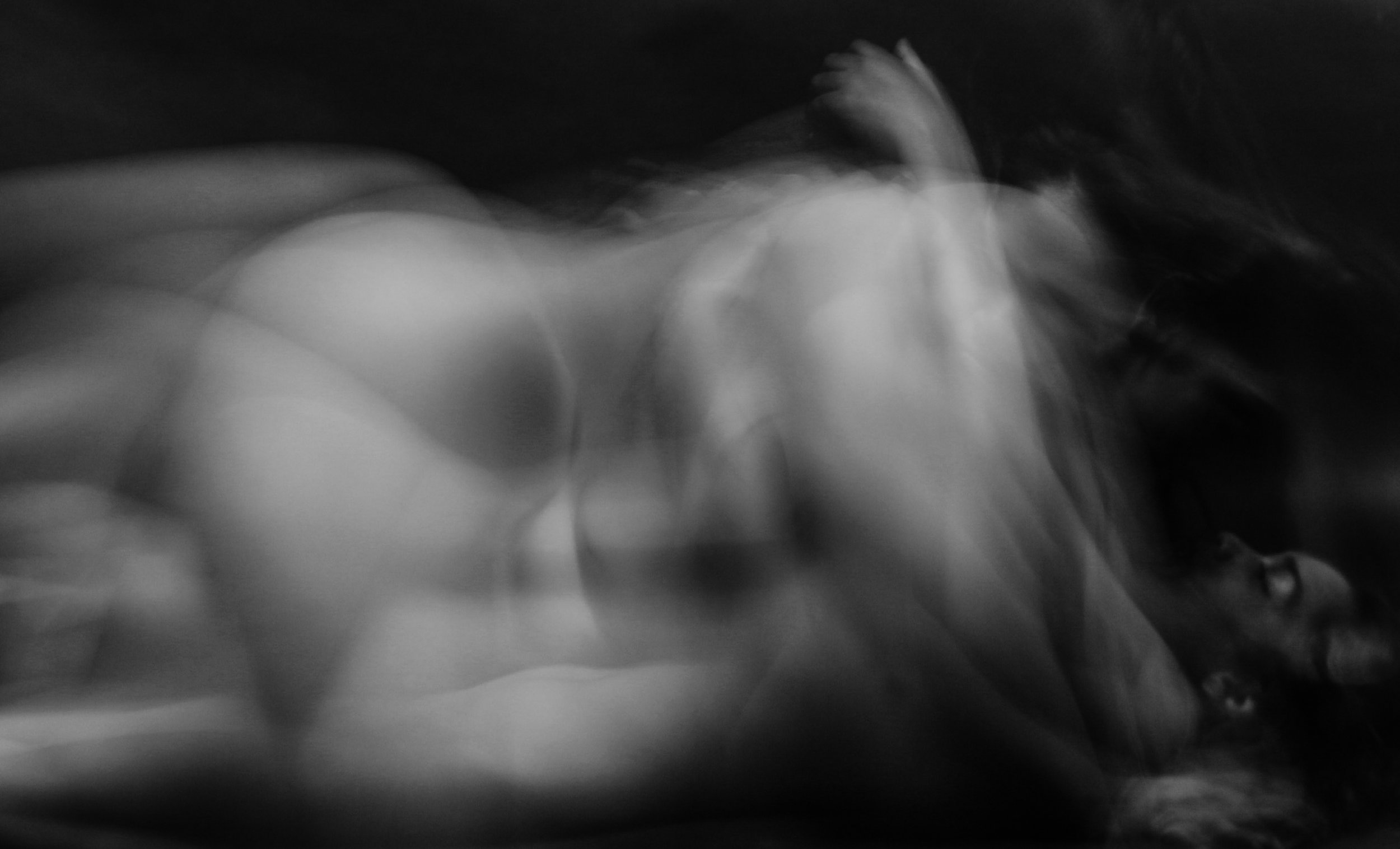 One of the biggest detriments to your photography career is stagnation. Never, ever, ever, ever… be stagnant. A lot of my critics often suggest that I have no clients and I only shoot my own projects. While this is not true, I see no worth in responding to them because a personal project is still work and at the end of the day projects like the Ratirahasya have gone on to make me comfortable returns.
A lot of my projects have had sequels and in the process of doing so, I created a continuum of photographic series that has now become my identity. I always tell myself that I have invested too much effort, money and time to stop all of it. If I, at the stage of my career, am not bothered about critics and am still putting in the same amount of commitment into personal projects as I did from six years ago, what is stopping you?
The crux of whatever I have written in this article can be summarized as that nothing should stop you from creating what you want provided you are careful about your brand and finances, and, when equipped with fairness, the right mindset and professionalism your personal project too can be impactful. So, how about we end this article inspired and motivated to start working on either your first or next personal project?
End of Article.